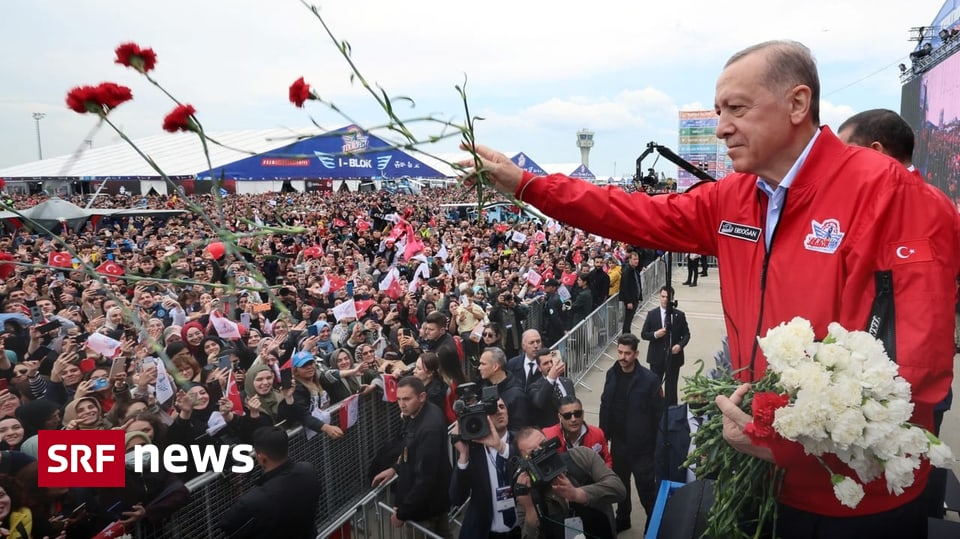 Turkish President Recep Tayyip Erdogan made his first public appearance after a three-day absence due to ill health.
Two weeks before presidential and parliamentary elections, Erdogan spoke at an event on homegrown defense technology in Istanbul.
Erdogan had to temporarily withdraw from the heated phase of the election campaign on Tuesday.
The 69-year-old had previously interrupted a television interview due to stomach problems. Until then, he completed three public appointments a day.
In elections on May 14, Erdogan, a representative of the Islamist conservative AK Party, is feared to be re-elected after 20 years in power. However, opinion polls put his strongest challenger, opposition leader Kemal Kilicdaroglu, at least equal. He is a joint candidate for a coalition of six parties from different camps and also supports the pro-Kurdish HDP.
In addition, Erdogan is expected at a campaign event in the secular stronghold of Izmir on Saturday – a day before Kilikdaroglu appears in the Aegean metropolis.
Concerns about the integrity of elections
Meanwhile, the CHP – the leading party in the Klikdaroğlu opposition bloc – has announced that it will recruit half a million people as election observers. CHP politician Oguz Khan Salisi, in charge of preparations, told reporters in Istanbul that there were "serious concerns" about the security of the elections.
Given the fact that much of the Turkish media is directly or indirectly controlled by Erdogan, there is no real freedom of information, and foreign observers have also expressed their concerns about the fairness of the elections.
"Wannabe pop culture fanatic. Zombie advocate. Entrepreneur. Internet evangelist. Alcohol fanatic. Typical travel buff."