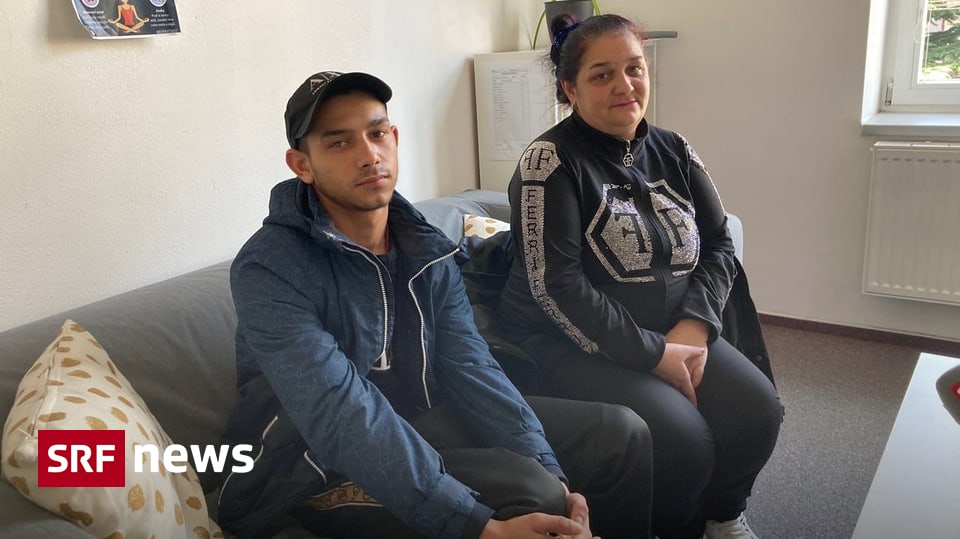 Content
Roma are also fleeing Ukraine. There are an estimated 100,000 refugees. But many challenges await them abroad. Rita and her family also had this experience.
Prague's main train station has long corridors and arched windows. Last year, hundreds of children lived with their mothers for weeks at a time. All those stranded were Ukrainian Roma. Prague was not the only train station in the Czech Republic where they lived for weeks until tent cities and other shelters were ready.
A year ago, Rita also fled Uskorod, Ukraine, where many Roma live. Relatives wrote: "Come to the Czech Republic, to Brno, they will help us here." Rita did not talk about the Russian bombs, because none fell on Ushgorod. She talks about other needs in Brno: "It was terrible in Ukraine, not even bread." His 19-year-old son David is blind in one eye, so he was able to settle down.
"At home we sometimes used the hot backs of old refrigerators to warm ourselves," says Rita. He cleaned the streets in Ushgorod for 170 francs a month. In this, seven people lived. David has a girlfriend in Ukraine who is 16 and pregnant and like many Roma can't read or write.
Rita, David, their daughter and grandson first slept in a monastery in the Czech Republic, then helpers found them an apartment. But Rita never came. Czech Roma are not good for families. "I'm a little scared of them," he says.
War rages in the Roma region of Uskorot, Ukraine, destroying some jobs there. People who helped the Roma are now helping others. Roma activists estimate that more than 100,000 Roma are fleeing to other Eastern European countries. They say that many Roma refugees are labeled as economic migrants or thieves, and that they do not receive an ounce of the solidarity that other Ukrainian refugees expect.
Prejudice doesn't explain everything
It's not that easy, explains Pavel Sitavanc from IQ Roma Servis, an aid organization for Roma in Brno. Racism and prejudice do not explain everything: "Official institutions in the Czech Republic do not differentiate between Roma refugees and other refugees." The problem is that many Roma cannot cope when they flee.
Many do not have the necessary documents and do not understand that they will only be recognized as refugees if they live in government accommodation. Large Roma families are frequent, and they absolutely want to live together, and they refuse to move into the apartments that the Czech state allocates to them. Who then wanted to live on the streets and realized that running away was not an option.
Many Roma returned to Ukraine
Apart from Rita and her family, there are no Roma refugees in Brno. Most returned to Ukraine. Ukrainian journalist Eugene Savvadiyev says that Ukrainian Roma prefer suffering at home to elsewhere.
He is in regular contact with Roma families in Uskorod. "When the widespread war started, most Roma families fled, and now most have returned," he says.
War may be an opportunity to change their role in society.
War-torn Ukraine could make good use of them. "You can build, you can renovate. War can be an opportunity to change their role in society." After visiting Brno in the Czech Republic, we learn that Rita and her family have returned to Ukraine.
"Wannabe pop culture fanatic. Zombie advocate. Entrepreneur. Internet evangelist. Alcohol fanatic. Typical travel buff."