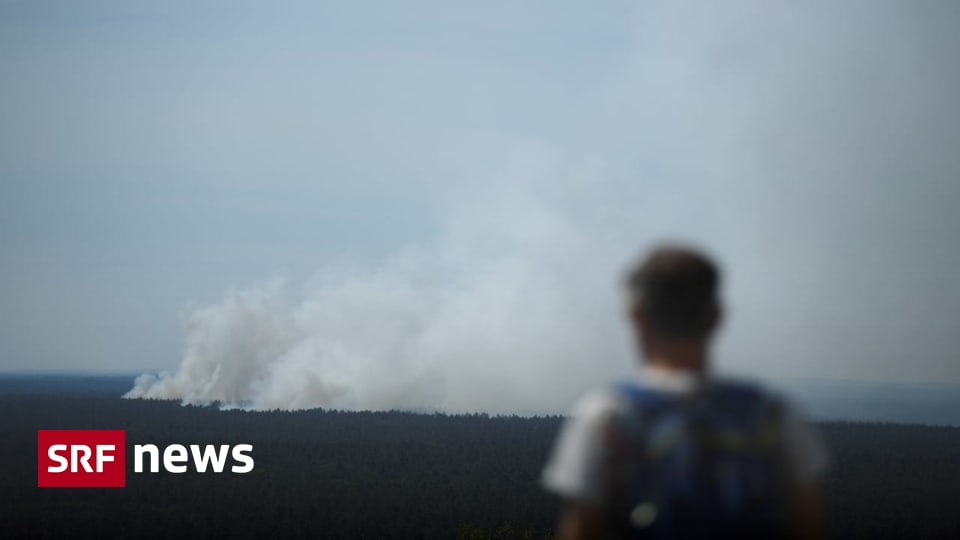 A massive fire broke out at the blast site in Berlin's Grunewald this morning.
Forest fires spread uncontrollably. Police are taking action.
In the evening, another bomb exploded at the site.
According to fire department spokesman Thomas Kirstein, the operation will take a long time. Use can be life-threatening. It is still unclear what the original trigger was, whether it ignited first during the night or exploded first.
In the evening there were more explosions at the blast site. The use of a special camera-equipped and remote-controlled robot from Bundesware to investigate the blast site was later suspended. However, extinguishing work continues within the buffer zone.
Crews irrigated nearby forested areas before making it difficult for the fire to spread. Bundeswere is helping by creating corridors in the forest from which damming work is said to be possible. By morning, firefighters estimated the fire had spread to about 1.5 hectares, equivalent to a good two football fields. A few hours later, the affected area was about 50 hectares, Kirstein said. But: "Not all of them burned completely, some of them smoked," he explained.
The explosives are stored at Berlin's police explosives site in the popular Grünwald tourist area, which experts say is usually harmless there. According to the police, around 25 tonnes were stored in the eight-hectare blast site – including firecrackers and World War I ammunition. The square was created in 1950, and controlled demolitions are carried out there twice a year for several days, said Thilo Kaplitz, a police spokesman.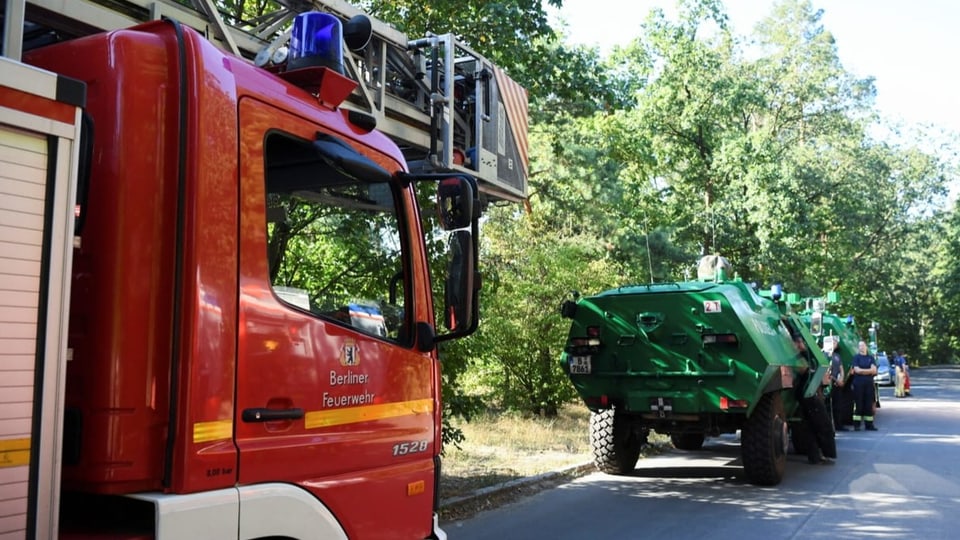 No injuries yet
Residential areas are not at risk from the fire and the nearest residential buildings are at least two kilometers away, the fire brigade said. However, officials warned people to keep windows and doors closed. The area was extensively cordoned off. The Avus highway and parts of regional, long-distance and S-Bahn traffic were also affected.
"Wannabe pop culture fanatic. Zombie advocate. Entrepreneur. Internet evangelist. Alcohol fanatic. Typical travel buff."