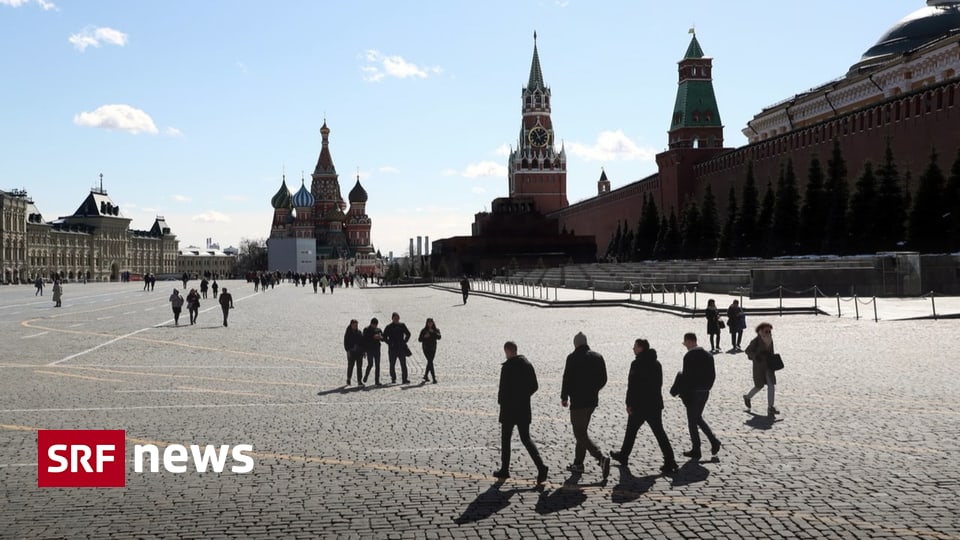 Contents
The Kremlin wants to tighten its controversial law against "foreign agents". So far the media and NGOs have been particularly affected – now the circle is about to expand.
Until now, money received from abroad – or an organization – could be declared a foreign agent by Russian authorities. While the law has been tightened, it is enough for someone to be declared a foreign agent. David Naur, a former Russia correspondent for Radio SRF, says it is not entirely clear what this means.
There is a lot of room for explanation
For example, if someone attends a party with foreign journalists, eats with foreign ambassadors, or has foreign friends: "In the future, the Russian authorities will have to explain to the foreign agent that this is all 'someone under foreign influence'."
Now, in principle, every Russian can be declared a foreign agent.
Aside from the fluffy words of the law, spontaneity is also a big problem. According to Nair, who works as a foreign editor in Bern, so far, activists and journalists in particular have been declared foreign agents. "Now, in principle, every Russian can be declared a foreign agent."
Nauer gives a practical example: "As a foreign journalist, I take a taxi to Moscow and talk to a driver about politics. Then he posted a review on Facebook. That alone would be enough to declare him a foreign agent.
Complete documentation required
But what does it mean in concrete terms if someone is targeted by Russian criminal authorities as a "foreign agent"? The former Moscow reporter knows a journalist who has already been declared a foreign agent. "She told me to give the authorities a very detailed account of her personal expenses. She's going to coffee, she's going to buy a new dress or book: she's going to have to list everything and submit. "
This means that the Russian authorities basically know everything about this person, what their expenses and income are. "There are huge administrative burdens." Now there are other restrictions: for example, a "foreign agent" is no longer allowed to work as a teacher.
Immigration as a last resort
Many have tried to comply with these rules in the past, Nair says. Even those who have said, "I did not go abroad, but I am trying to deal with it somehow." In the meantime, however, he is aware of a number of individuals who have been declared "foreign agents simply and simply because they are too difficult, too expensive, too difficult to carry out all of these legal persecutions."
The government is making the lives of uninfluenced citizens more difficult and they are going to the end.
That, in the end, is the point behind the law, Nair argues: "The government is removing the unpopular citizens who want to eliminate it. He is making life very difficult for them, and they are going to the end. This sword of Tomokles is always hanging over the people now." , You may have problems. "
Foreigners should be considered dangerous elements and it is better to stay away from them. "Russia is closing the bulkheads this way, and the Kremlin wants it."
"Wannabe pop culture fanatic. Zombie advocate. Entrepreneur. Internet evangelist. Alcohol fanatic. Typical travel buff."