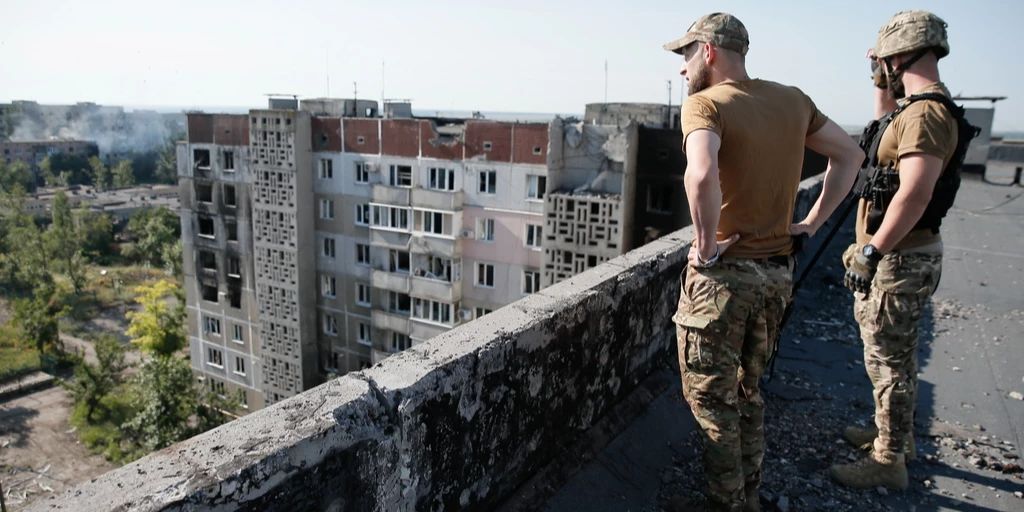 But it is not only the mines that the Russians are still not afraid of from the occupied territories. One expert says the center of the problem lies in the planning and organization of the Ukrainian attack.
Leading the charge was military analyst Franz-Stephen Gaddy of the Institute of International Strategic Studies in London. In an interview with the German "Tagesschau" he says about the war in Ukraine: Ukraine's counteroffensive is "progressing slowly step by step, probably with significant losses."
From the beginning, President Zelensky's armed forces relied on attacks from main battle tanks and armored personnel carriers. However, these failed because coordination was poor. "This operation was poorly planned and organized," says KD.
Synchronization is central to such activities. It involves a "comprehensive and, if possible, simultaneous application of different military approaches". That didn't happen in the beginning either. Instead, the attacks were conducted one after the other and sometimes with large intervals.
This is good for the Russians: they will know that the Ukrainians will attack later. By doing so, they would have prepared and re-indexed their units. Subsequently, Russian kamikaze drones and artillery were used against the Ukrainians.
Franz-Stefan Gady cites weapons as a second reason for Ukraine's lack of quick success: not the defective balls, but their reuse. A military expert says the weapons provided had a great effect on "recruitment".
According to Gadi, Ukraine has now switched to infantry attacks. Everything is done on foot: ammunition is brought in, the wounded are taken away.
A Russian fall due to a counterattack is unlikely, but possible, the expert opined. Cady estimates the onslaught will continue into the fall.
"Wannabe pop culture fanatic. Zombie advocate. Entrepreneur. Internet evangelist. Alcohol fanatic. Typical travel buff."