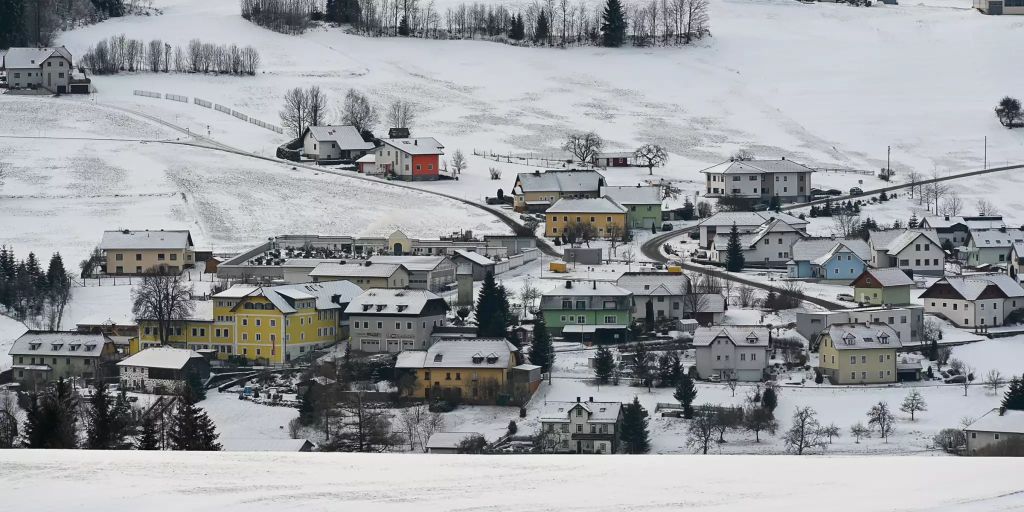 A small town in Upper Austria is in shock. A boy (2) froze to death at minus 10 degrees on Thursday night.
Briefly essentials
Little Simon (2) left the house at midnight.
The baby monitor did not work.
Outside at minus 10 degrees the parents found their boy lifeless.
It was an incredible drama that took place on Thursday night in the 2000 strong Watersweienbench community in Upper Austria near the Czech border. Little Simon (2) left home at night without her parents' knowledge.
Wearing only pajamas, the boy wandered through the night at minus 10 degrees. The parents, noticing the absence of the child at around 5am, searched for the boy.
Then they found him lying lifeless on the ground in front of the garage of the house. The baby froze to death and the ambulance could only do it Dot To determine the boy.
The mother is full-term pregnant
"The whole place is in shock, we're infinitely sad," Mayor Leopold Gardner told "Today". The young family is known in the small town. "The woman is pregnant and a second child is expected soon."
Child monitoring did not work
Authorities are now investigating the parents on suspicion of negligent homicide.
In the evening they were with the neighbors and had a baby watch with them. The device turned on did not work. It has not yet been determined when the boy left the house.
This is the second tragedy in a few weeks for the village. At the end of November a young man died in one of them Traffic accident. The Dad Two children were killed on the spot when they collided with a tree.
More on the topic:
Thai father dies in traffic accident

---
"Wannabe pop culture fanatic. Zombie advocate. Entrepreneur. Internet evangelist. Alcohol fanatic. Typical travel buff."