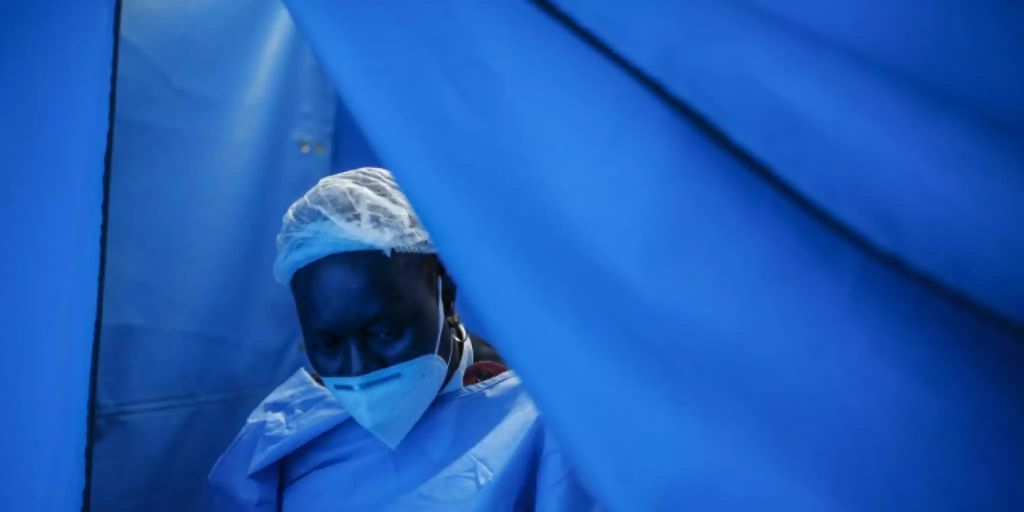 A new variant of the corona virus has been discovered in South Africa, according to scientists. It gives "cause for concern".
Briefly essentials
A new, disturbing variant of the corona has emerged in South Africa.
It has ten mutations, which make it unpredictable.
According to the researchers, the effectiveness of the vaccine against this virus variant is not yet clear.
Is the next corona mutation more dangerous than the delta? In South Africa, scientists have discovered a new variant.
The variant with the scientific name B.1.1.529 "has the highest number of mutations," virologist Tulio de Oliveira told a news conference Thursday. You give the country a "cause for concern". The effectiveness of the vaccine against this virus variant is not yet clear.
So far, this variation is also present in Botswana Hong Kong Found in travelers from South Africa. Health Minister Joe Pahla described the variation as "extremely worrying" and said it was due to the "rapid" increase in reported cases in South Africa. This is a "major threat".
More mutations than delta
According to scientists, the new variant has at least ten mutations; In comparison, there are only two in the Delta version and only three in the beta version. "What worries us is that this variant not only has high portability, so it spreads very efficiently, but can bypass certain parts of the immune system and the defenses in our immune system," said expert Richard Lessels.
The Coming days and weeks Important to get more information about variation. The number of reported daily infections in South Africa rose to more than 1,200 on Wednesday. There were about 100 new infections at the beginning of the month. So far, the The new variant, according to experts Especially among young people.
Slow vaccination campaign
According to the South African Institute for Infectious Diseases (NICD), the number of cases diagnosed with this variant is particularly high in three provinces of the country – including Gauteng, where the cities of Johannesburg and Pretoria are located. A cluster was recently discovered at a university in Pretoria.
In South Africa That was last year A beta variant of the virus has already been discovered. With about 2.95 million corona cases and more than 89,600 deaths, South Africa is the hardest hit country in Africa. The vaccination campaign there has started slowly, with 41 percent of citizens receiving a single dose so far, and 35 percent fully vaccinated.
More on the topic:
Hong Kong Corona virus

---
"Wannabe pop culture fanatic. Zombie advocate. Entrepreneur. Internet evangelist. Alcohol fanatic. Typical travel buff."