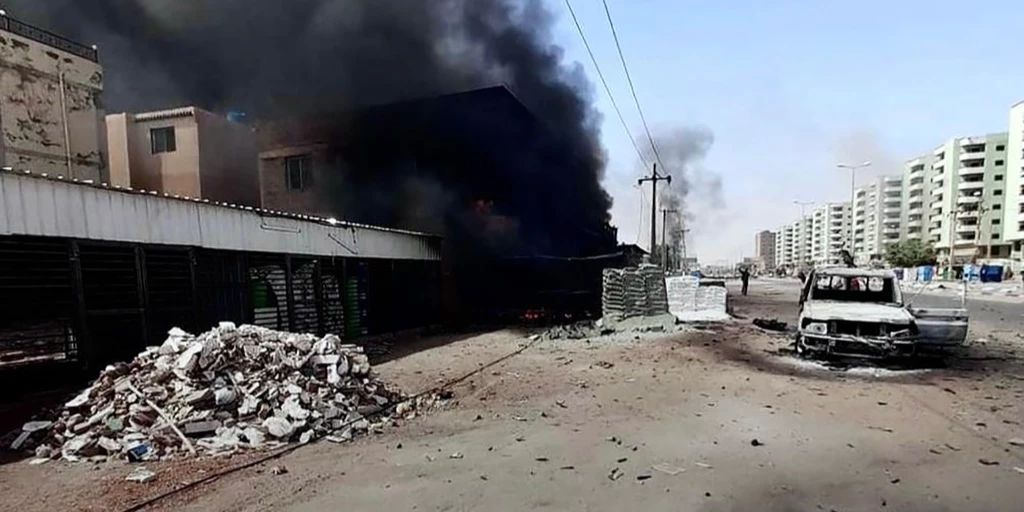 But what is the conflict and why did the situation escalate?
In 2019, longtime ruler Omar al-Bashir was overthrown. The country was then ruled by a caretaker government. However, not for long.
In 2021, the Rapid Support Forces (RSF), an army and paramilitary group, staged a coup. Since then an interim council has taken over the government.
But recently there has been a fierce fight between the army and the RSF. Why? The background is a power struggle between Sudan's ruler, General Abdel Fattah al-Burhan, and his deputy, Mohammed Hamdan Daghlo, head of the RSF.
The latter allegedly moved troops north and into the capital, Khartoum, without approval. Then the situation worsened and a fight broke out. It is not clear who fired the first shot.
The bloody conflict has already claimed over 100 civilian lives. Two tourists from Germany had to experience first hand how horrible things are in the country.
The couple wanted to travel through Sudan on foot, but were surprised by the increase in Khartoum. "We hear gunshots and artillery all around us," they describe their experiences to "Film." Some of the armed soldiers were as young as 13 or 14 years old.
The couple had to stay in a hotel for a week – without electricity or running water. Later they escaped with the help of locals.
"Wannabe pop culture fanatic. Zombie advocate. Entrepreneur. Internet evangelist. Alcohol fanatic. Typical travel buff."