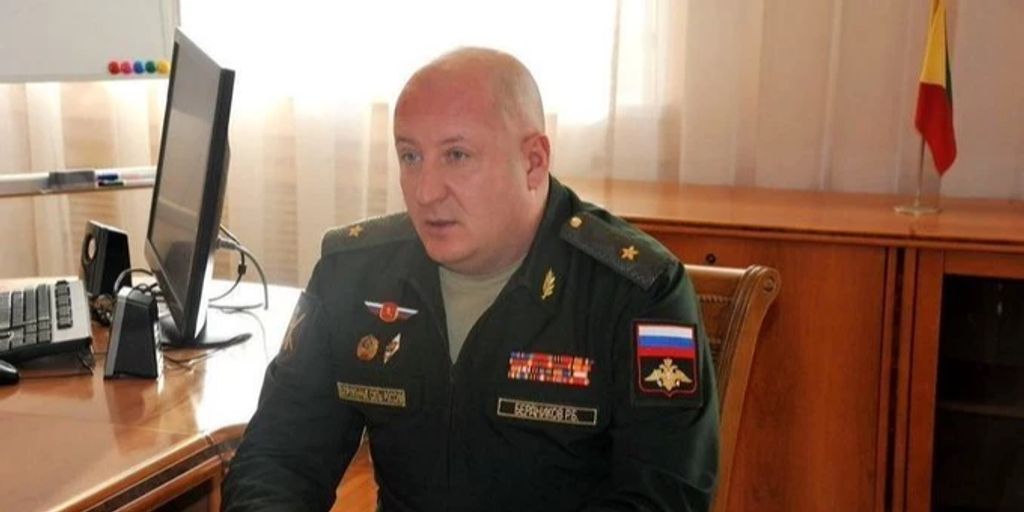 On Pentecost Sunday, two Russian generals are said to have died in the war in Ukraine. Two officers were on fire in Donbass.
Briefly essential
Roman Kuduzov and Roman Bertnikov are said to have been killed on June 5.
Two Russian officials are said to have been killed in an attack in Ukraine.
According to the source, the Kremlin has already lost twelve generals.
Russian Army The Pentecostal weekend was marked by heavy casualties during the Ukraine war. On Monday night, the Ukrainian military announced Dot Van Major General Roman Cutters. New reports now say that Moscow lost a second general on the same day.
This, as the freelance journalists write on the telegram channel "Volya", Roman Bertnikov. He is said to have died in the same attack as Kutuzov.
The incident is said to have taken place on the morning of Pentecost Sunday (June 5). Kuznetsov and Bertnikov traveled in a convoy in the Donetsk region. Russian vehicles were attacked by Ukrainian militants on a bridge.
As journalists say, a chaotic situation prevailed. Reports say some vehicles were damaged or completely damaged and some vehicles were able to escape. So it is difficult to say exactly who was where.
Bertnikov moved from Syria to the Ukrainian war
Maj. Gen. Roman Kuduzov was commander of the 1st Army of the separatist Donetsk People's Republic. Roman Bertnikov made a name for himself in Syria, where he worked until a month ago. He was later invited to Donbass and was considered one of the most important generals Vladimir Putin.
Do you think the Ukraine war will end soon?
If the information is correct, it will be the first time Russian commanders Were killed on the same day. Depending on the source, the number of commanders killed so far in connection with the invasion may vary somewhat. According to official information from Moscow, there are four. Western media talk about up to twelve victims.
More on the topic:
Vladimir Putin Pentecostal crime scene Swiss army death Ukraine war

---
"Wannabe pop culture fanatic. Zombie advocate. Entrepreneur. Internet evangelist. Alcohol fanatic. Typical travel buff."