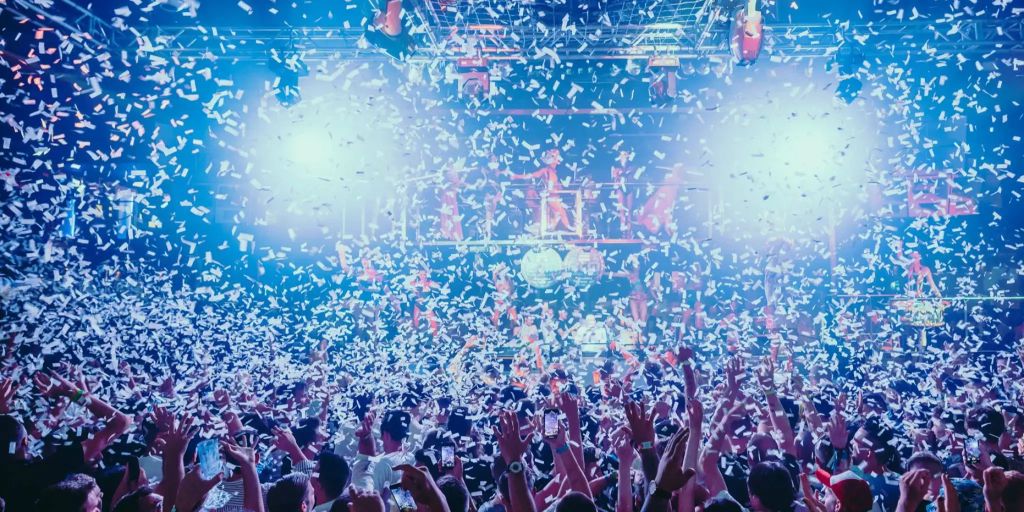 Many clubs in Mallorca celebrated the weekend not tomorrow – and as if there was no corona virus. Now the government of the holiday island is threatening to close.
Briefly essentials
Celebrating without distance and mask: A party night at the club PCM in Mallorca was ruined.
Other clubs also ignored the Corona rules.
Now the government is threatening to end nightlife.
Celebrate the pre-Corona virus era: Video recordings of partygoers in Mallorca at BCM Disco spread online – Distance and without mask. These plunged the club into distress at Magaluf, southwest of Mallorca. That's why it was planned New Year's Eve– The party is now canceled.
Bitter for PCM: The bar reopened on the night of December 23-24. This is after the forced break related to the corona.
Corona virus ignored – now it is in danger of shutting down
Because the rules in the fight against the corona virus Other nightclubs were also ignored Balearic IslandsGovernment. Among other things, a liquor store was removed and a complaint was lodged against the operator, the Mallorca newspaper reported.
Also wants against BCM's operator Government Have taken drastic action and initiated criminal action. Thus public health is in question.
Already had a party holiday?
21%
Yes, that's the holidays ?!
1
Yes, that's the holidays ?!
79%
No, there is nothing I can do about the party holidays.
2
No, there is nothing I can do about the party holidays.
In addition, the Government The potential closure of nightlife is being considered. This is when scenes like Christmas weekend come back again and again. That's why restaurants must strictly adhere to corona rules.
Health Minister Patricia Gomez has strongly condemned the behavior of the club's management. He called it "regrettable" and "unacceptable.". Party volunteers were also critical. Their behavior was described by Mallorca's Corona spokesman Javier Arrens as "pathetic".
In Mallorca, the incidence of corona is highest in people aged 20 to 29 years.
More on the topic:
Government New Year Corona virus

---
"Wannabe pop culture fanatic. Zombie advocate. Entrepreneur. Internet evangelist. Alcohol fanatic. Typical travel buff."