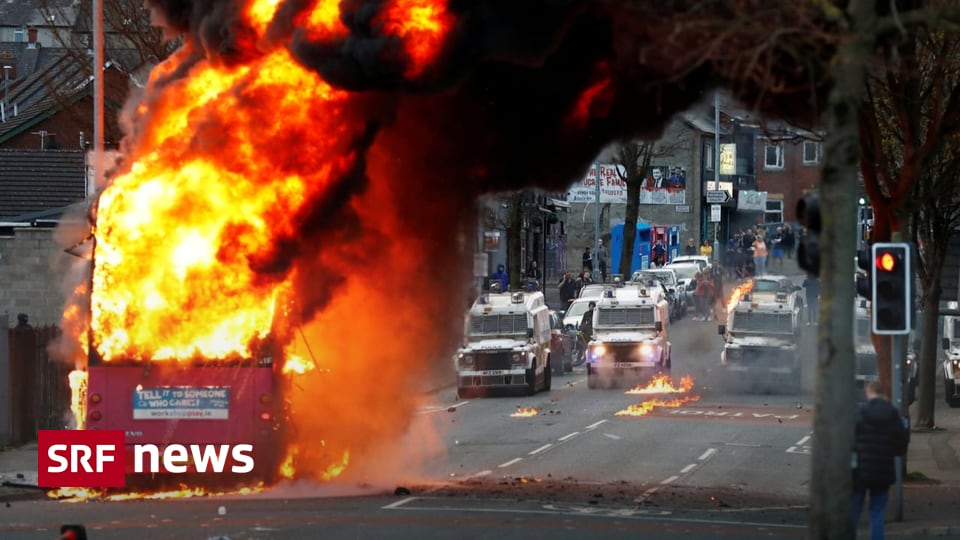 In the capital of Northern Ireland a bus was attacked by four people and then set on fire.
The vehicle was in the Newtown suburb of Belfast when the kidnappers forced passengers to get off.
This was reported by the public broadcaster BBC.
After everyone had left the occupants, a red double-decker bus set fire to the street. Firefighters were unable to save the vehicle. This is the second bus to be ambushed and burned in a week in Northern Ireland.
Last Monday, two armed and masked men pulled a bus west of Belfast out of service on the same route. Jeffrey Donaldson, leader of the ruling DUP party, condemned the act on Twitter: "It makes no sense. Change is made by politics – not by burning buses."
However, the motives of the arsonists are not clear. The operator of public bus lines has suspended all bus and metro connections. The "Belfast Telegraph" reports that the victim driver was badly injured and will be supported by his co-workers.
"Wannabe pop culture fanatic. Zombie advocate. Entrepreneur. Internet evangelist. Alcohol fanatic. Typical travel buff."