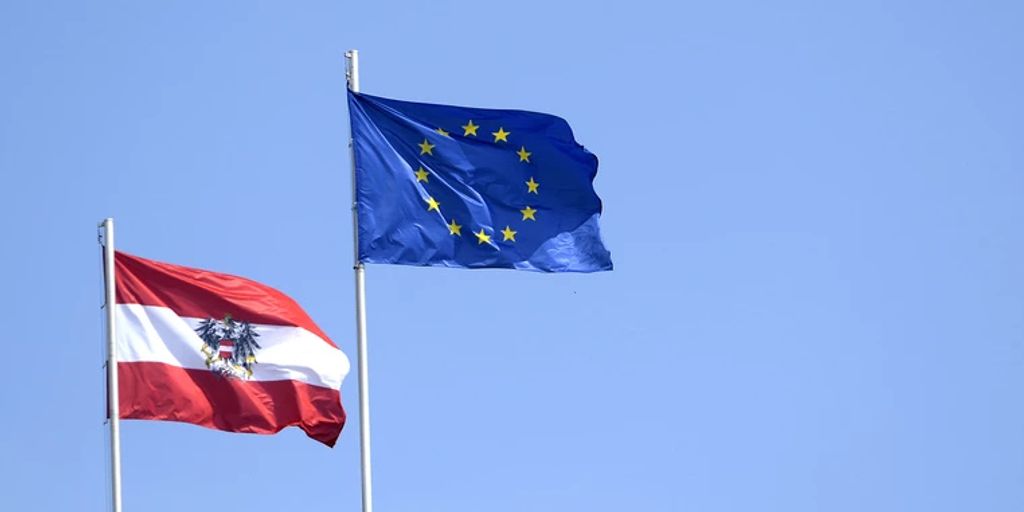 Unlike politicians in Switzerland, the Austrians do not discuss neutrality and arms distribution. An expert explains why.
The essentials in a nutshell
In Austria, unlike in Switzerland, neutrality and arms are rarely discussed
Despite being a member of the UN, it declared itself a neutral country.
An expert explains why this is not an issue with Ukraine aid.
Unlike Switzerland, the debate over the issue of neutrality and arms exports did not arise in Austria. Why this is not entirely clear. Experts see several reasons for this.
At the beginning of the war there was a debate about Austrian neutrality, says Ralf Janik, a lecturer at Sigmund Freud Private University who researches international law. "But it went away relatively quickly."
Martin Chen, a professor of international relations at the University of Innsbruck, attributes this to Chancellor Karl Nehhammer's statements. At the beginning of the Ukrainian war, Austria said that it had exercised its neutrality in the past and would continue to do so in the present, which was not up for debate.
Politics did not discuss Austrian neutrality
The question of neutrality is debated only in areas of civil society. "But the debate is not being taken up by politicians," Chen says.
Like Switzerland, Austria is a neutral country. In the "Moscow Memorandum" of 1955, the country committed itself to "permanent neutrality" – following Switzerland's example.
"But we've always been a little less strict than Switzerland, not really following the example," Janick says. Austria also joined the United Nations (UN) in 1955.
Survey
Did you know that Austria is also neutral?
However, neutrality was important to the Austrians. "Population is behind neutrality," Chen says. In a recent poll, more than 70 percent approved.
Although the question of neutrality regarding arms exports is hotly debated in Switzerland, you don't read about it in Austrian newspapers.
Austria also exports arms
According to Janik, an international legal expert, many believed that "we were exporting little or no weapons, which is not true." Austria exports weapons, "but no one seems to care." Arms companies operating internationally include Glock GmbH and Steyr Arms.
In addition, at the start of the war Austria claimed that the government was only sending defense supplies to Ukraine. "Also, she should have interrupted the discussion on arms exports so that the question did not come up again," says the international legal expert.
If anything, according to Janik, the neutrality debate revolves around politics and symbolism rather than arms exports. It made Vienna the UN. "Austria wants to act as an intermediary. It wants to be neutral."
Chen, a political scientist, believes there is also concern that if neutrality is discussed, the debate could quickly move in the direction of abolition. "Governing parties don't want to expose themselves because other parties can make political capital." That's why they don't move the thing.
"Wannabe pop culture fanatic. Zombie advocate. Entrepreneur. Internet evangelist. Alcohol fanatic. Typical travel buff."