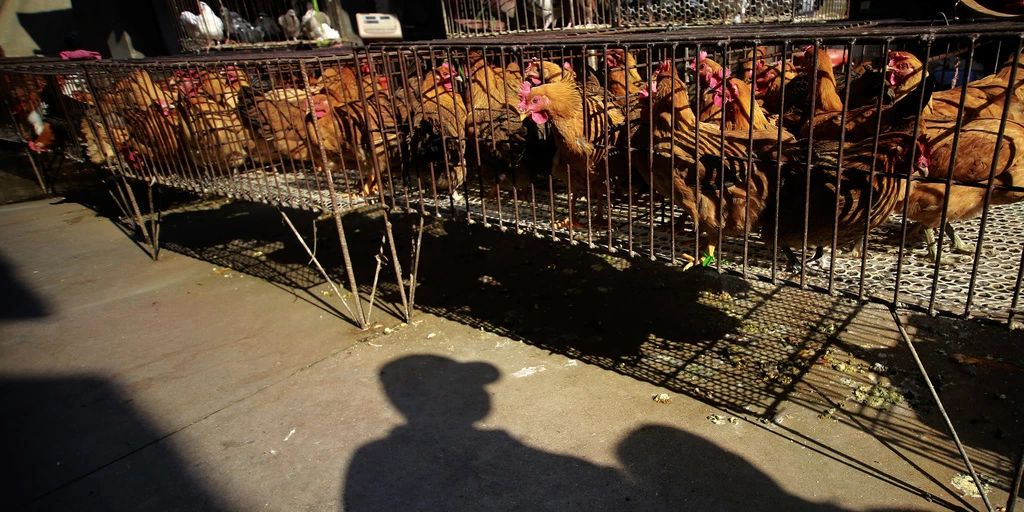 In China, disputes between neighboring countries have escalated dramatically. Chickens suffer – over 1100 die!
Last week, a man named Gu was sentenced to several months in prison in Hengyang. The court found him guilty of terrorizing and killing a thousand chickens belonging to his neighbor Zhang.
The two parties involved have been at loggerheads since last spring, "CNN" reported, citing Chinese state media.
The reason: Zhang Gu, the owner of the poultry farm, had cut the trees without permission at the time.
In revenge, he now spends many nights lurking in Zhang's chicken farm. It is not clear what he wanted to achieve.
In any case, his flashlight sparked a mass panic among the chickens — with fatal consequences. When the animals huddled in a corner during Gu's first visit, 500 chickens collapsed and died.
After this, the police arrested the intruder. Gu had to pay his neighbor the equivalent of nearly 400 francs in compensation.
But that's not all: he soon returned to the farm – and killed 640 chickens!
A court last week found Ku guilty of intentionally causing "pecuniary damage". Chinese authorities estimate the value of the more than 1,100 dead chickens at around 1,800 francs.
The accused must go to jail for six months, with one year's probation – his remorse taken into account.
"Wannabe pop culture fanatic. Zombie advocate. Entrepreneur. Internet evangelist. Alcohol fanatic. Typical travel buff."