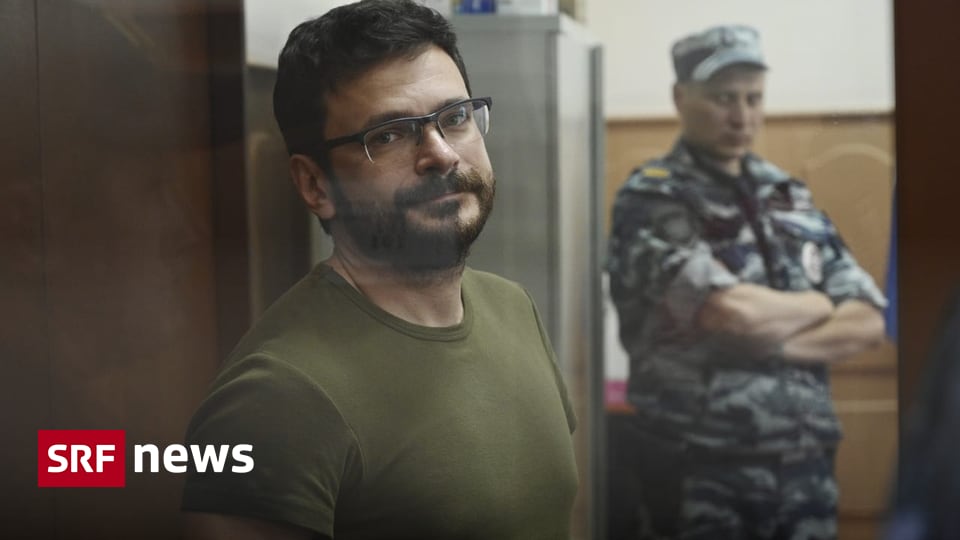 Ilya Yashin is one of the last known free Kremlin dissidents. Now he too is in custody. He will spend many years in prison. The Russian judiciary has opened a case against the Moscow politician for "insulting the military". Yashin spoke out against the war in Ukraine. Longtime Russia Correspondent David Nauer tells us about a politician who supports a different Russia. And it can pay a heavy price.
David Nauyer
Foreign teacher SRF, focus on Russia

Open the Person box
Close the person box


David Nauer is a foreign editor at Radio SRF. From 2016 to 2021, he worked as a correspondent for Radio SRF in Russia.
What exactly are the Russian authorities accusing the opposition politician of?
David Nauyer: He has been accused of spreading fake news about the Russian military. It's about a YouTube video in which Yashin, in my view, reports Russian war crimes near Kyiv in the Ukrainian city of Bucha quite truthfully.
In the video, he weighs the facts, dealing with the Ukrainian version and the Kremlin's denial. Yashin concludes that the Russian army killed a large number of civilians in Bucha, i.e. committed war crimes. In Russia, telling the truth is now a crime. That's why Yashin needs to be tried now – he faces up to ten years in prison.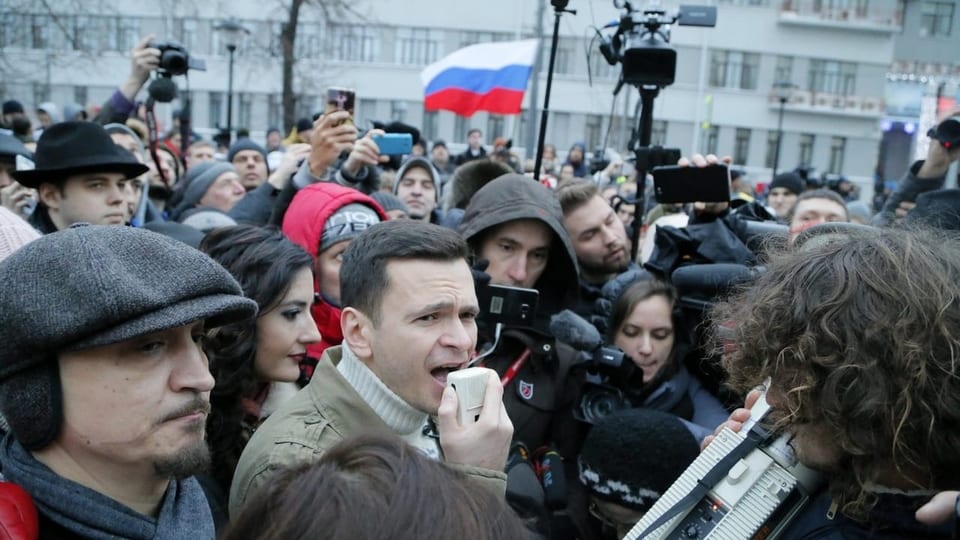 What is the significance of the person of Ilya Yashin in Russia?
He is not a people's tribune, he wants to rally the masses behind him from the Russian provinces and attack the Kremlin in the future. But he is very popular in Moscow. I know him personally and have seen him as a very intelligent and courageous politician whose heart is in the right place. He comes across as one of complete integrity.
Time and again I have met people like Ilya Yashin in Russia: believers in the best sense of the word. People with an inner compass.
From the beginning of the war, Yashin became an important figure, as he was the last important opposition politician who was virtually independent. Many critics of the Kremlin are in prison, many have emigrated, others are in internal exile, sitting in dachas and silent. Ilya Yashin was not like that: he constantly spoke out against the war. Loud and clear.
Criticizing the war in Ukraine is dangerous in Russia. It is a well-known fact that the Russian government treats its critics ruthlessly. Why did Yashin take this risk?
He thinks he has a mission. He wants to show that there is another Russia, not just Kremlin Russia. One against the brutal war in Ukraine. Incidentally, Yashin knows very well that he is in grave danger. He spoke of being arrested; He also experienced his friends being arrested. Nevertheless, he did not flee Russia. I have met such guys again and again in Russia – they believe in doing better. People with an inner compass who are willing to take big risks.
So Yashin has a mission. What does he do with it?
Nothing is immediately concrete. Propaganda and repression do not count against any serious opposition to the Kremlin. Yashin's sacrifice has an important function: he becomes a shining light for all Russians against the war, but does not dare to talk about it. So Yashin achieves what he wants: he shows that in these dark times, there is another Russia.
Interview conducted by Christina Skydaker.
"Wannabe pop culture fanatic. Zombie advocate. Entrepreneur. Internet evangelist. Alcohol fanatic. Typical travel buff."