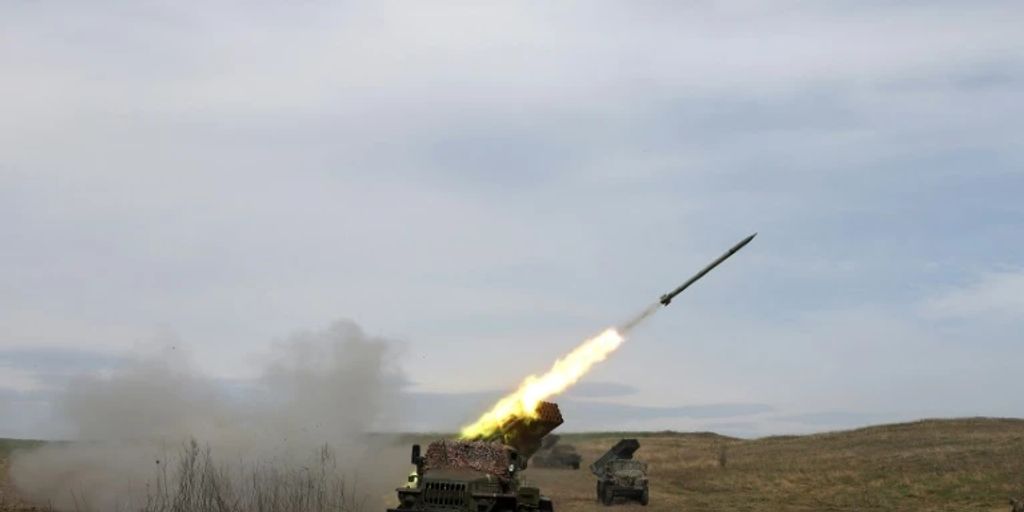 Russia's progress in eastern Ukraine has been hampered by Ukrainians – some Russian troops have suffered heavy losses. But the pressure is high.
Briefly essential
Ukraine was able to slow the progress of Russian troops.
However, pressure from the Russian side is high.
Ukrainian troops were able to slow down Russian progress in the east of the country through fierce opposition, but Moscow's troops are still putting more pressure.
"We are preparing on a large scale Attack on Sewerodonezk And on the Lysychansk-Bakmut road, "said Serhiy Gaiday, governor of the Luhansk region.
Earlier attempts to encircle Severotnetsk were thwarted by troops, Kajtaj explained. However, he described the increasingly difficult humanitarian situation in the Luhansk region: "absolutely no gas, nothing." Water And there is no electricity, "he said on Saturday evening. On the border of the Donetsk region, on the side of the town of Bopasna, fierce fighting is going on.
Heavy Russian casualties across the river
Near the village of Pilohorivka, Russian forces thwarted an attempt for three weeks To cross a river. According to the governor, Russian troops suffered heavy losses of soldiers and equipment.
From the intercepted telephone conversations, the Ukrainian side learned that "an entire Russian battalion refused to attack because it saw what was happening." Aerial photographs showed dozens of armored vehicles destroyed on the riverbank and dilapidated pontoon bridges.
The British Defense Ministry says Russian troops have suffered heavy casualties as Ukrainian forces thwart an attempt to cross the river. The maneuver speaks of "pressure on Russian commanders to carry out their operations in eastern Ukraine."
Ukraine chases Russian forces northeast of Kharkiv
The British military intelligence service predicted that Moscow would suffer heavy casualties in eastern Ukraine, which is why the attack was "lost momentum". Russian troops have failed to make significant regional gains, and intelligence sources say their war plan is "significantly delayed."
Sources said Russia "may have suffered a third of the casualties of the ground warfare stationed in February." Under the current circumstances, Russia is unlikely to accelerate its growth rate significantly in the next 30 days.
Meanwhile, Ukraine recorded victories from the north of the country: according to Ukrainian civil servants, Russian armed forces had to leave several cities northeast of Kharkiv.
Grillo Budanov, head of the Ukrainian military intelligence service, predicted a military "turning point" in the conflict in the second half of August. He will do so by the end of the year Creek He declared that Russia had ended in defeat.
More on the topic:
Swiss Army in Water War

---
"Wannabe pop culture fanatic. Zombie advocate. Entrepreneur. Internet evangelist. Alcohol fanatic. Typical travel buff."