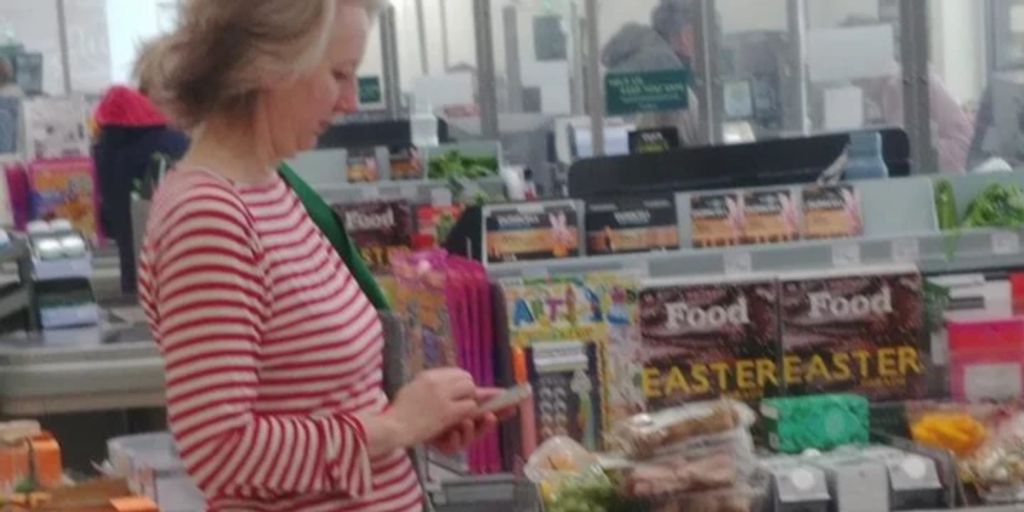 Green tea, oranges, grapes and lemons. An ordinary purchase indeed. But its introduction to the Checkout in Gloucestershire, UK has caused quite a stir.
Problem: Tea and fruits are imported, packed in plastic and packed in diesel cars after purchase. And the buyer? Besides Gail Bradbrook, one of the co-founders of the Climate Movement Doomsday Rebellion!
"She did everything Extinction Rebellion advises not to do," says an onlooker who saw her shopping. "Buying fruit that flies around the world in non-recyclable packaging. Then drives home in a diesel engine. What a huge hypocrite," he says to "The Sun".
An eyewitness documented the shopping spree of a 50-year-old man who publicly campaigned against climate change with photos. They show climate activists with piles of plastic packaging at the local supermarket checkout.
British media reported that the fruit he bought came from Chile, Vietnam, Spain, Cyprus and Italy. In total, their food has traveled more than 28,000 kilometers. Best of all: Bradbrook's purchase is vegan.
But not all plastics and imports sway their critics. Last photo taken by an eyewitness: It shows the activist boss getting into a diesel car.
"At least she wasn't stopped by idiots plastered on the road on her way home," says an eyewitness.
Meanwhile, activists from the Broadbrooks organization have already launched a major protest against climate change in London. Starting today, Friday, Extinction Rebellion will demonstrate alongside other climate organizations at the London Marathon. Up to 50,000 enthusiasts are expected.
"Wannabe pop culture fanatic. Zombie advocate. Entrepreneur. Internet evangelist. Alcohol fanatic. Typical travel buff."