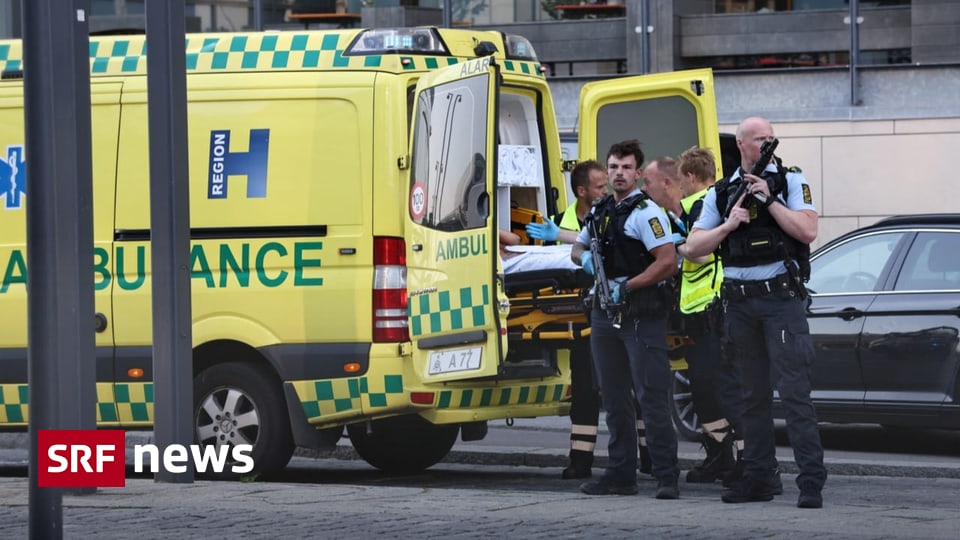 According to police, several people were shot dead at a shopping center in Copenhagen. It is not yet known how many people were injured or died.
A large contingent of police are in action in the Danish capital.
One person was arrested.
"Many people were attacked," reports the Danish police. There is heavy police presence in the area around Fields shopping center in Amegar district. The shopping mall is located between the city center and the capital's airport. "We are on site," police wrote on Twitter.
Pictures and amateur videos showed people fleeing the building in panic. An eyewitness was in a shop with his family when he heard three or four loud bangs, broadcaster DR said. Others then ran into the store to report the sightings, after which he and his family fled through an emergency exit, the man said.
Many people fled the building in panic
The large multipurpose hall Royal Arena is also nearby. A sold-out concert by British singer Harry Styles was scheduled there on Sunday.
Mayor Sophie H. Anderson: Situation "extremely serious"

open box
Box zuklappen


Copenhagen Mayor Sophie H. Andersen was shocked when he opened fire in a shopping center in the Danish capital. It was "terrifying," Anderson tweeted Sunday evening. "We still don't know exactly how many people are injured or dead, but it's very serious." The city is in close contact with the police and stands ready to assist.
Witnesses told Danish media that more than a hundred people left the shopping arcade after hearing the first shots. Police are urging those inside the building to wait inside and everyone else to stay away from the area.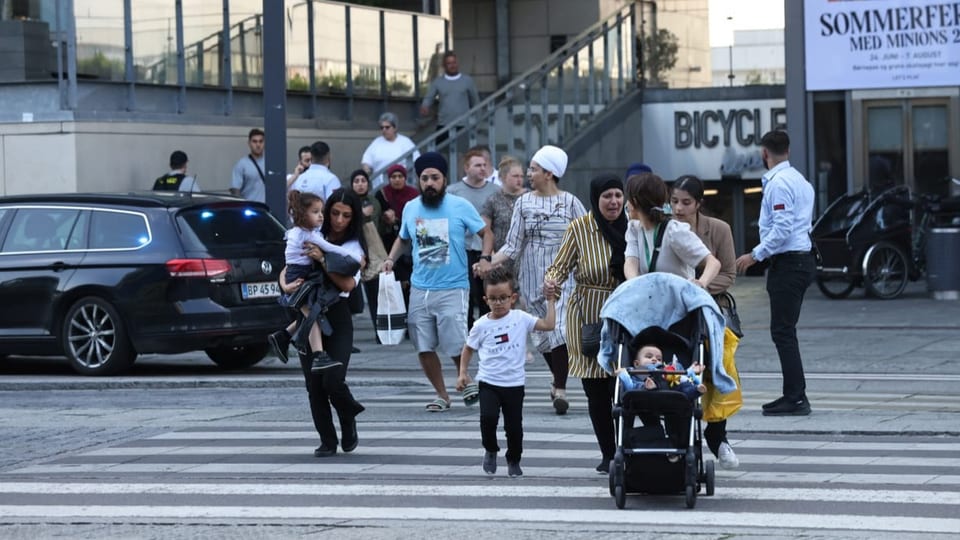 Witnesses told the Jyllands-Boston newspaper that they heard gunshots. "You don't know what happened. Suddenly chaos broke out everywhere," 20-year-old Emily Jepsen told the newspaper. Her friend Astrid Kofoed Jørgensen said: "Everyone in the restaurant was sent to the kitchen, and then we sat there and heard three or four shots."
"Wannabe pop culture fanatic. Zombie advocate. Entrepreneur. Internet evangelist. Alcohol fanatic. Typical travel buff."