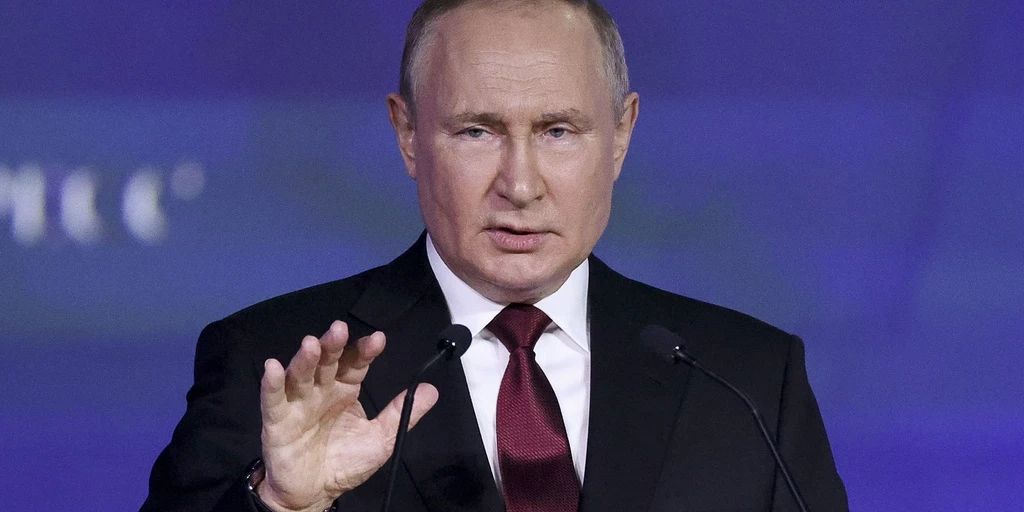 More Russian MPs are calling for Vladimir Putin to step down. Some accuse him of treason. Is the stone rolling here?
The essentials in a nutshell
Russian local politicians have called for Vladimir Putin to step down.
Several media outlets are reporting that they want to charge him with treason.
The State Duma has again issued a statement.
Moscow and St. Petersburg have a growing number of emboldened local politicians calling for Vladimir Putin's resignation. The third such attempt was launched on Monday in as many days. A recent appeal before the State Duma (Russian parliament) also called on Putin Accused of treason.
"We, the local representatives of Russia, believe that the actions of President Vladimir Putin are important for the future of Russia. and harm its citizens. We demand the resignation of the President of the Russian Federation, Vladimir Putin!" quoted Russian investigative media outlet "The Insider" as saying.
I hereby sign the DeclarationSpiegel» 18 local politicians from 17 districts of Moscow and St. Petersburg. Addressing Putin, it said: "You had good reforms in the first and partly in the second term, but somehow everything went wrong."
And: "The rhetoric you and your subordinates use has long been tainted by intolerance and aggression. In the end, it has pushed our country back to the days of the Cold War." The undersigned writes that Russia is once again feared and hated. "We are once again threatening the entire world with nuclear weapons."
The document also calls for Vladimir Putin to resign. "Your ideas and leadership model are hopelessly out of date."
Critics from St. Petersburg: "Everyone is fed up with Vladimir Putin"
18 Local politicians have a lot of risk-criminal consequences in their public appeal. of The Kremlin As seven MPs from St. Petersburg realized recently, it takes a lot of action against critics.
Do you think Putin will ever step down?
They also called on the Duma last Wednesday Putin should be impeached. They were later called out by the police for "insulting the Russian Armed Forces". The fine amount is still outstanding and there is a risk of criminal proceedings in case of repeat offence.
One of the initiates gave an interview to "Stern" on Monday and, despite the inquiries, did not mince his words. "Everyone has had enough of Vladimir Putin, he is blocking everyone – he has to go," said Nikita Yuferev. It is important to understand that Putin is the "only threat" to Russia's existence. "No NATONot Ukraine – but Vladimir Putin!»
Yuferev told the Washington Post that his statement went viral on Russian social media. Representatives then received a "flood" of letters of support. According to Ufere, for example, people have legal aid Donate Offered to settle potential fines.
More on the topic:
Donate to Mirror Kremlin NATO Vladimir Putin

"Wannabe pop culture fanatic. Zombie advocate. Entrepreneur. Internet evangelist. Alcohol fanatic. Typical travel buff."