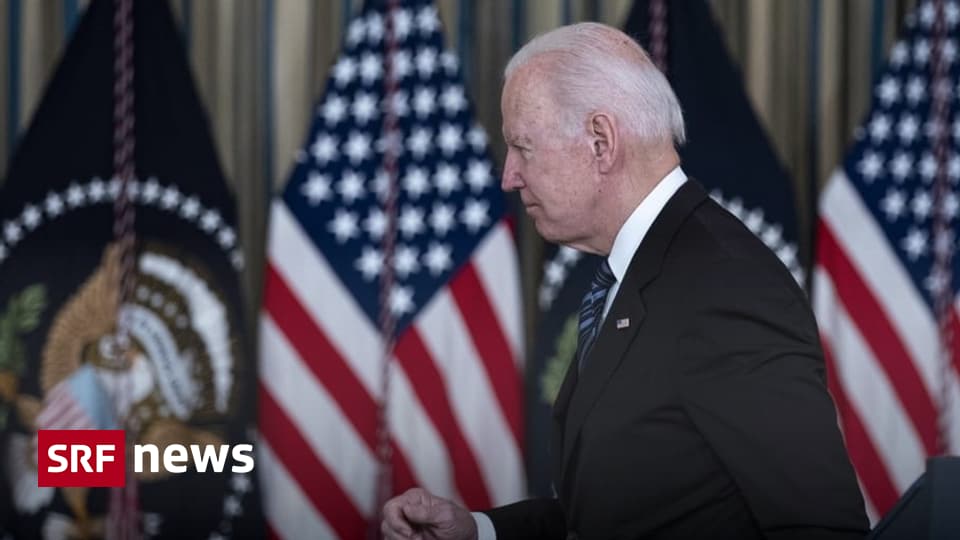 After months of struggle, the US Congress has approved one of President Joe Biden's key domestic policies.
A few weeks after the Senate, the House of Representatives on Friday evening also unveiled a major investment plan to modernize the country's infrastructure.
The bill passed by a margin of 228 votes to 206. Now it is up to Fiden to legislate.
About $ 550 billion in new investments in infrastructure are planned over the next few years. The package is more than a trillion dollars, including previously budgeted funds.
Millions of infrastructure will be used for roads, bridges, ports, airports, local transport and railways in the coming years. Climate protection, which Biden has prioritized, should also benefit from certain programs.
Opposition within the party
When he took office, the US president presented plans for billions of dollars in investments in both the country's infrastructure and social security systems. After lengthy negotiations, the infrastructure package was already passed in the Senate in August. However, the final vote in the House of Representatives is still missing.
Second, it was too late because the party's left-wing Democrats used the vote as a means of pressure in internal negotiations for a larger package of investments in social and climate protection. The package met with some opposition from within the Democratic Party.
Considering the very small majority of Democrats in both houses of Congress, Biden relies on solidarity within his own ranks to implement his plans. It lasted for months.
Another package is pending
Joe Biden has yet to worry about another major domestic political project. The referendum, scheduled for Friday, was postponed again with an even bigger package worth $ 1.75 trillion, with investments in social and climate protection.
Nancy Pelosi, leader of the Democratic Party of the U.S. House of Representatives, said many Democratic MPs have expressed a need for more data and details about the package. It will be respected.
It took "about a week" to deliver these figures. Before Thanksgiving is upon us, which means the holiday season is in full swing. Pelosi spoke about the gift of gratitude to the people of the country.
House Democratic Majority Leader Steny Hoyer said she was "absolutely sure, without a doubt, that the package would be approved in the Congressional Chamber before giving thanks." After the House of Representatives, even the US Senate must approve where the majority is not yet considered safe.
"Wannabe pop culture fanatic. Zombie advocate. Entrepreneur. Internet evangelist. Alcohol fanatic. Typical travel buff."