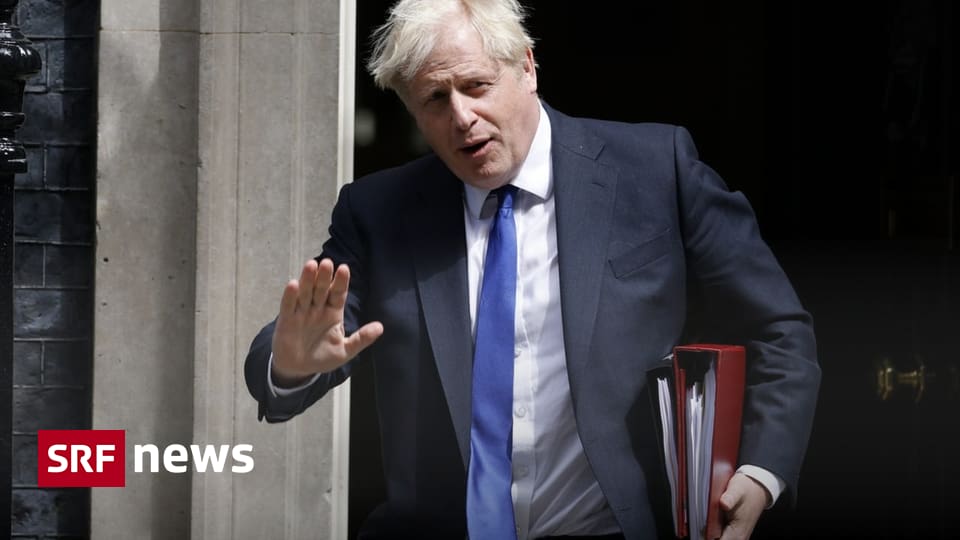 British Prime Minister Boris Johnson wants to step down as Tory leader.
The 58-year-old will soon lose his post as head of government.
The BBC reports, citing government sources – that other media outlets are also announcing Johnson's resignation.
Boris Johnson plans to appear before the nation later today and make a statement, according to his Downing Street office. He is said to have already spoken to Queen Elizabeth II.
The post of party leader: This is how the election goes

open box
Box zuklappen


A new Tory leader is determined in an election process that can take weeks to months depending on the number of applicants. The leader of the party with the majority in the British Parliament is traditionally also the Prime Minister. He or she may or may not call for early elections.
Johnson wants to stay in office until a successor is chosen, Sky News news channel reported, citing government sources. The British prime minister said on Wednesday that resigning was not out of the question for him.
So now the tide seems to have turned – and Potential successors can establish themselves. According to SRF reporter Michael Gerber, the following names have been mentioned.
Demands to resign are piling up
Labor leader Keir Starmer welcomes Johnson's expected resignation. Starmer said it was "good news", according to British news agency PA. He added: "But it should have happened a long time ago."
Nadim Zahavi, the British finance minister appointed to the post on Tuesday, had earlier publicly called for Johnson to resign: "Prime Minister, you know what is right in your heart. Go now," Zahavi wrote in a letter to Johnson on Twitter.
The crisis the government finds itself in is getting worse, Zahavi said. "This is unsustainable, it will get worse for you, for the Conservative Party and more importantly for the country," Zahavi said after more than 50 ministers and top government officials resigned.
This is how the government crisis happened recently

open box
Box zuklappen


The latest government crisis at Westminster has been sparked by an affair involving Boris Johnson's party colleague Chris Fincher, who has been accused of sexual harassment. It was previously revealed that Pincher knew about the allegations against Johnson before he was promoted to a key division office. Earlier his spokesperson had repeatedly denied this.
Johnson's appointment came less than 48 hours after the surprise resignations of former Treasury Secretary Rishi Sunak and Health Secretary Sajid Javid on Tuesday, prompting an exodus in government that has put more pressure on Johnson.
Education Secretary Michelle Donnellan, Secretary of State for Defense Damian Hinds and Northern Ireland Secretary Brandon Lewis also resigned on Thursday. Defense Secretary Ben Wallace also called on Boris Johnson to resign on Thursday.
"Wannabe pop culture fanatic. Zombie advocate. Entrepreneur. Internet evangelist. Alcohol fanatic. Typical travel buff."